Evangelists specialize in the gospel.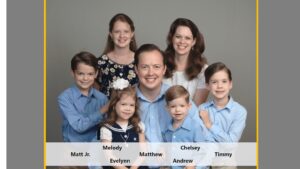 Salvation is by grace through faith in Christ alone—and so is sanctification and service. The gospel exalts Jesus as the Savior from sin and judgment and lifts up the Spirit of Jesus as the leader and power source for new life in Christ.
I'm thrilled that Matt Barber is entering full time evangelism because he understands and preaches the full message of the gospel of grace. I've known Matt for years. He displays a sweet spirit and is a great thinker. I'm looking forward to hearing of God's blessing on his new phase of ministry.
For more information visit matthewdbarber.com.